A survey by Big One dating has revealed that an 8-inch penis gave women the most orgasms. The survey asked women if they had orgasms after penetration and what size their partners were.
Of the nearly 4800 women surveyed, 44 percent said they had an orgasm with an 8-inch penis. According to the survey, the orgasm rates went down with larger penises.
The Big One survey also noted that micro-penises (three inches or less) were still effective in giving women pleasure as long as they were erect. Women had orgasms at the rate of 26 percent with three inches of penetration. The company printed the data from the survey on a diagram of a cucumber.
Women also said that girth was also important in penis size. Some women said that six inches were enough if it had some width and came in at 34 percent. Nine-inch penises came in second place at a 42 percent orgasm rate, and 11-inches penis gave a 30 percent rate.
Surprisingly, 11-inch penises and 4-inch penises gave women orgasms at the same rate of 30 percent.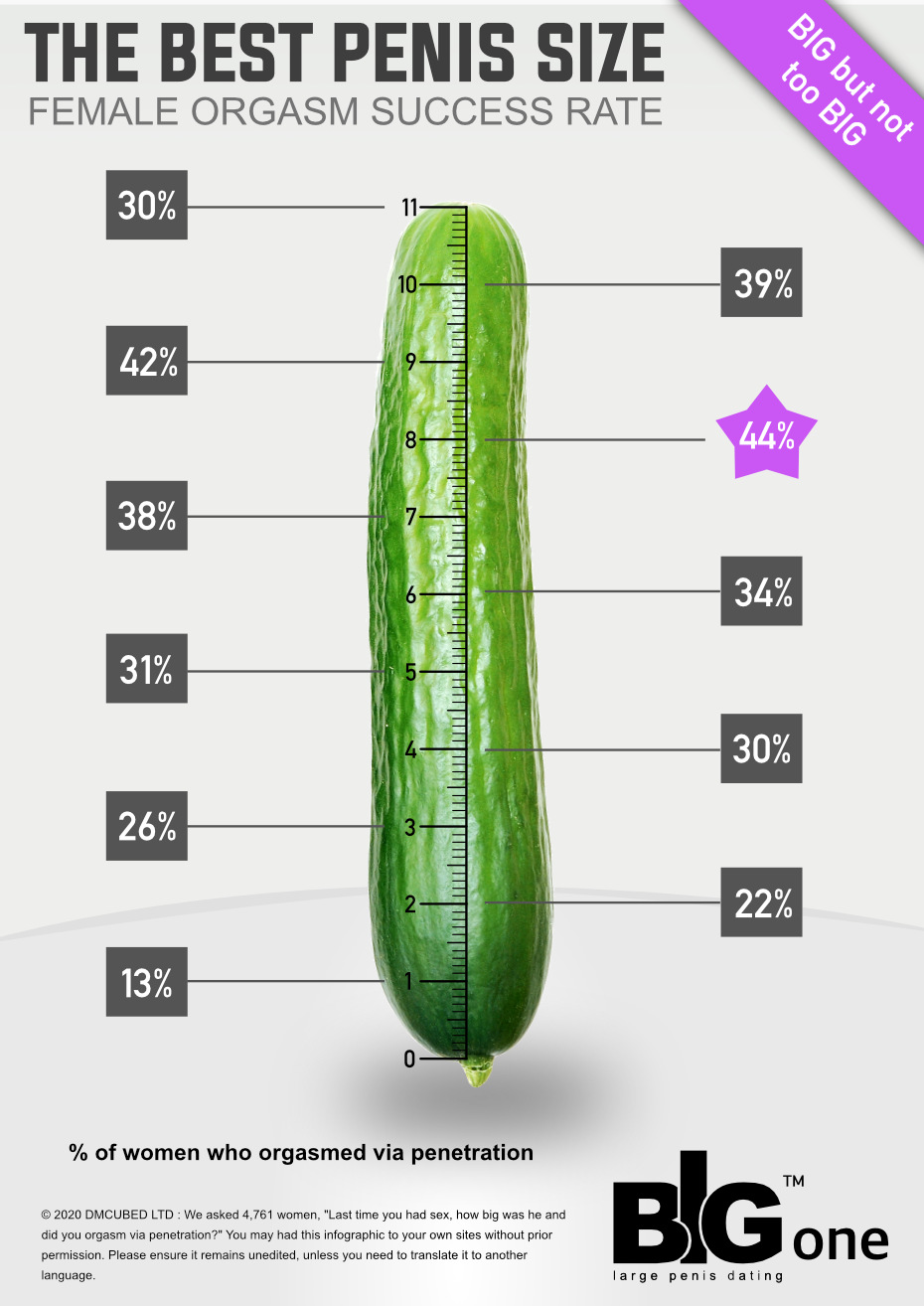 Infographic courtesy of BIG One Dating
One-inchers still gave women orgasms at a surprising 13 percent, while a 10-inch penis gave women orgasms at a rate of 39 percent. Two inches came in at 22 percent, and 5 inches gave orgasms at a rate of 31 percent.
A woman from New Orleans said that while the size is important, it is also important to know what to do with it.
"Penis size is important, but knowing how to work it and wanting to please her trumps over anything else," she said.
Amen, sis!
The survey concedes that personal choice still matters when it comes to size. They want women to know that a big one isn't so important if it isn't used properly, and a small one can satisfy provided it has some training.
Ladies, what do you think?