Multi-platinum-selling rap legend Snoop Dogg's daughter, Cori Broadus, slammed internet trolls who insisted that her boyfriend, Wayne Deuce, only dates her because of her father's fame.
Cori took to her Instagram stories to address the trolls in now-deleted posts on July 2, saying she's more than just Snoop Dogg's daughter and asked why people questioned her man's love for her as an individual.
"Y'all love saying a n***a must like me cause my daddy Snoop Dogg. Like why can't he just love me for me..It's deeper [than] just being his daughter. I'm my own person. I'm more [than] that. I hate that I gotta go on here and do all this, but [I've] been dealing with this shit since high school. It's frustrating as f**k to have to question if that's the case. I hate it here, y'all f****n s**k."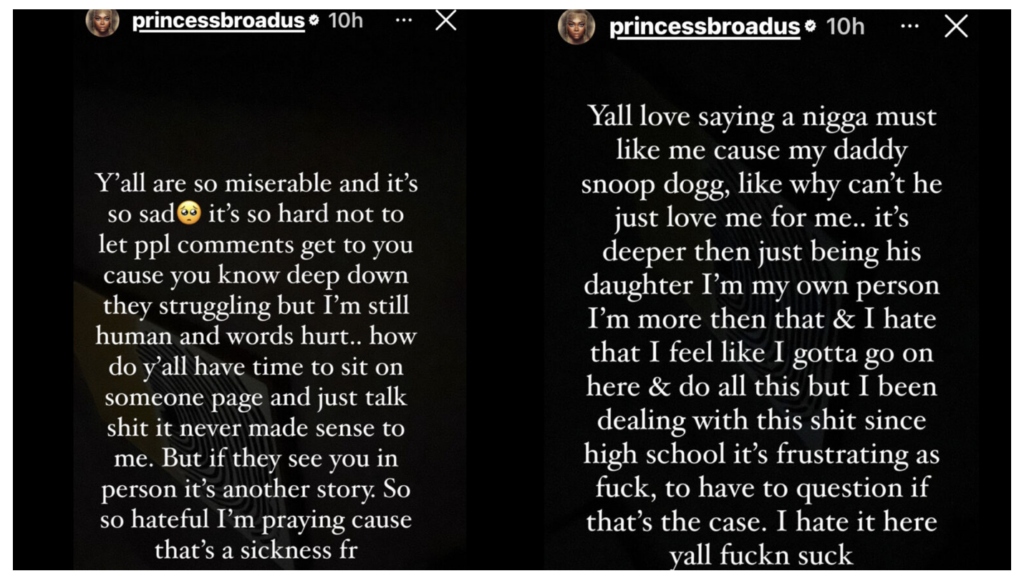 She continued, expressing that she was tired of people coming for her relationship on social media because she's "human" and "words hurt."
"Y'all so miserable, and it's so sad. It's so hard not to let [people's] comments get to you cause you know deep down they [are] struggling, but I'm still human, and words hurt," she wrote. "How do y'all have time to sit on [someone's] page and just talk s**t it never makes sense to me. But If they see you in person, it's another story. So so hateful. I'm praying cause that's sickness fr."
Shortly after Cori made the posts, Wayne uploaded a sweet post of them to his Instagram stories in support of her.
"I love you more," he wrote next to a watery-eyed emoji.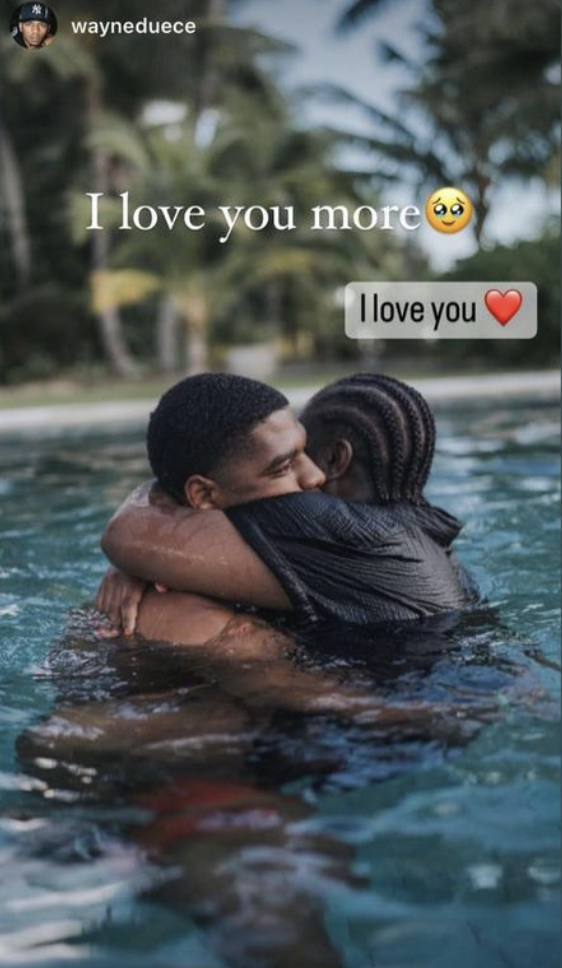 The couple's response to the social media trolls arrived just weeks after both Wayne and Cori uploaded pictures of their beautiful baecation on their respective Instagram accounts. It's unclear as to when they began dating but Cori posted an IG video celebrating their first anniversary back in 2019.
View this post on Instagram