On April 1, rapper Remy Ma appeared on The Wendy Williams Show and made some pretty interesting claims. According to Revolt, she denied both knowing and shooting the victim, Makeda Barnes-Joseph back in 2007. 
Remy Ma, whose government name is Reminisce (Smith) Mackie told Williams that the information the public received regarding the case was largely untrue.
"Did not know this girl, wasn't my best friend, all of these things that were said over these years were not true, but once you're in prison, no one cares. I didn't shoot anybody," Mackie said. 
She further contended that she did not even find out the surname of the victim until the general public found out.
The rapper was convicted of intentional assault, possession of a weapon, and coercion and sentenced to eight years in prison. She served six years before she was released in 2016.
This post-incarceration challenge was met with some hilarious feedback from fans who watched the interview. 
So she'd rather just let us think she was a "shooter" all this time?!? 🤦🏾‍♀️ such a Boogie down basic b***h move lol

— So Totally AMBULAR (@AmbiSerena) April 1, 2021
Mackie's statements directly belied the claims made by her own lawyer during the trial. At the time, her lawyer conceded that Mackie was upset about being robbed of $3,000 and that the gun [that Remy was holding] accidentally fired as she and her friend that she did not know struggled over a purse.
The interpretation of that was that…she shot an acquaintance over $3,000. Rumors are common with celebrities but this was a pretty open and shut situation.
Mackie also begged for leniency and stated that her hard child was filled with violence. "I'm not a threat or a menace to society, and I still have so much to offer," she pled. 
Such a declaration seemed rather pointless over a decade later; especially when Remy served the bulk of her sentence. The rapper never appealed her conviction.
She married rapper Papoose while she was incarcerated. The couple has a daughter, Reminisce.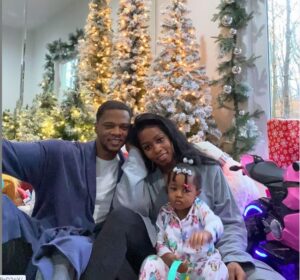 Remy has almost 13 years of marriage under her belt, delivered a beautiful rainbow baby, and retained a loyal fanbase–so her attempt at public exoneration is unnecessary.