NBA icon Michael Jordan's son Marcus Jordan was allegedly caught cheating on Larsa Pippen with an Instagram model.
According to The Sun, a video obtained by the outlet showed Marcus allegedly cheating on Larsa with the Florida-based IG model. In it, the NBA legend's son was allegedly seen kissing her and grabbing her butt outside his Orlando condo. The former UCF basketball player was also seen taking the woman by her hand as they walked into his apartment.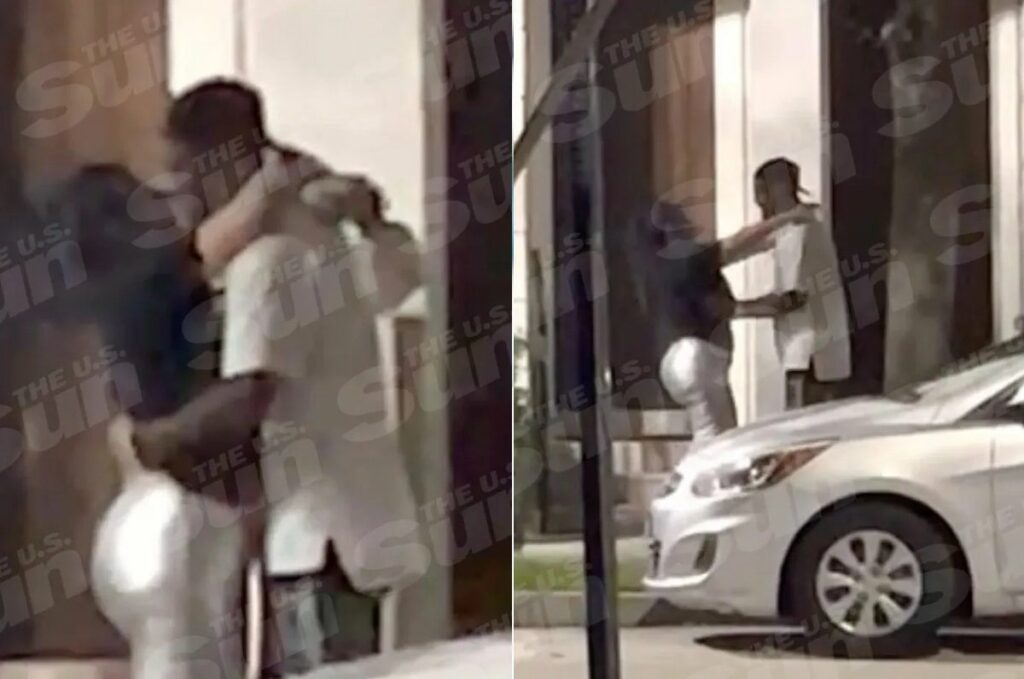 The former basketball player initially made headlines when he began a relationship with Michael's fellow Chicago Bulls legend Scottie Pippen's ex-wife in September.
The pair have reportedly been spending a lot of time partying and getting cozy at her place in Miami. They also attended Halloween parties, including the PrettyLittleThing Halloween bash in West Hollywood. The PLT bash reportedly went down just days before Marcus' cheating allegations became public.
The Real Housewives Of Miami star would be "absolutely devastated" to learn of his cheating, the insider noted.
"Larsa would never think he would be unfaithful to her," the source said. "He treats her like royalty. He buys her gifts, dinners, pays for a lot of things, so, she would be completely blindsided…She thinks she's in an exclusive relationship with him…She has fallen in love with Marcus in a matter of two months."
Larsa previously finalized her divorce from Scottie back in 2021 after being married for 19 years. They currently share four children together: Scotty Jr. (22), Preston (20), Justin (17) and Sophia (13).
"We co-parent great," she told People. "We're really traditional in the way we treat our kids, the way we handle things. So, I feel like co-parenting has been pretty easy for us."