Black television series involving four black women navigating life in their 20s and 30s were labeled Black cultural favorites since the 1990s. Though the plots may be similar, many black women identified with characters relatable to their own life experiences. And for the past five seasons, HBO's Insecure has become one of the most engaging television shows with an all-Black cast. 
While Sundays have been reserved for the hit HBO show, viewers could witness the main character, Issa Dee, played by star and creator Issa Rae, and her friends evolve over the past five years. During every episode, fans would be live-tweeting their reactions and making predictions on what could happen in the next episode. The television phenomenon was the talk of group chat discussions, hot topics for radio and podcast segments, and former first lady Michelle Obama was drawn into the weekly shenanigans from the California-based crew.
Since 2016, fans have been dedicated to choosing which character they favor, depending on the season. They would sometimes be "Team Lawrence," played by actor Jay Ellis or "Team Molly," played by actress Yvonne Orji. However, the loyal fanbase will have to find other ways to occupy their Sunday nights as Insecure signs off after five seasons with their series finale on Sunday, Dec. 26. 
The television show became an instant favorite among Black millennials because, like Issa and her crew, they were also trying to figure things out — their love lives, friendships, careers, something to which any young adult can relate. 
"We feel like we're watching our friends," said writer Luvvie Ajayi Jones, who has penned recaps of the show since the beginning.
Certainly, Insecure was not the first sitcom to have a Black woman as the show's leading character. In 1968, the NBC sitcom Julia starring Diahann Carroll was the first show to center a Black woman in a well-rounded role. While other television shows, including The Mary Tyler Moore Show, focused on the life of a single woman trying to maintain her career. However, CNN reported that these sitcoms are in no comparison to Insecure due to cultural differences and time changes.
Insecure is a television program that never shied away from speaking on issues that Black women have experienced with friends, family, and the workplace. Rae and her team touched on issues with being the only Black employee in a company to being used in a position solely because of the person's skin color. Both Rae and Orji's characters have faced unfortunate circumstances involving race.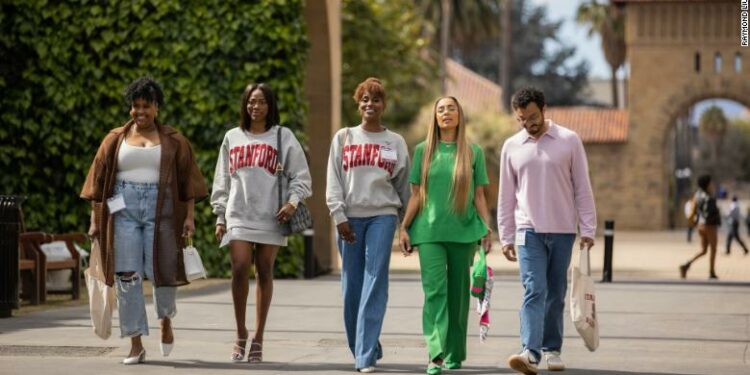 "There's this understanding of knowledge and support that you don't get from White friends necessarily. No matter how 'woke' the White friends are, it is the other Black women and women of color that understand that navigation," Clark explained. "And I think 'Insecure' did that really well. It relied on the same structure and tropes from shows of the '60s, '70s, and '80s, but there is this element of today's world, where the Black woman stands culturally."
Those critical moments are most relatable to Black men and women who have faithfully watched the show for five seasons. 
"Rae said in the writers' room at one point: 'When you're white, racism is a period. Like, 'This is wrong, this needs to stop, period.' But when you're Black, it's a comma,'" Prentice Penny, showrunner of g Insecure, told the New York Times at the start of the fifth season. "It's like, this racist thing happened to me, but I still have to go pay bills, still have to drive and go home and see my kids. Yes, this thing happened, but how are you going to deal with it?"
Finding ways to deal with these everyday occurrences is something Insecure mastered so well. 
"With Insecure, there's something about the everyday-ness and the moments of mundanity and the parts of people's lives that don't necessarily spark a sense of spectacle, that can be relatable to audiences," said Francesca Sobande, lecturer in digital media at Cardiff University.
Shows like Living Single in the 1990s and Girlfriends in the early 2000s were also a part of the positive representation of Black women on television. However, the HBO hit series utilized a platform to shed light on friendships involving Black women while tackling racial issues that still exist today.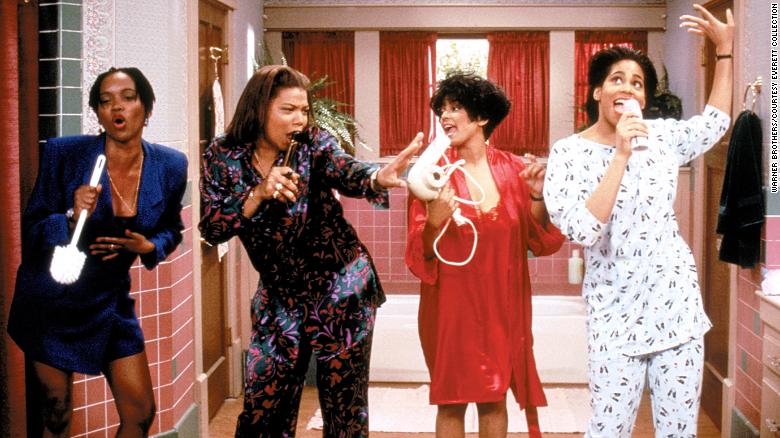 "Sometimes there is a bias in the African American community, too, and she's shining a light on that (in that episode)," Clark said. "And you very rarely see that."
Other episodes highlighted the importance of mental health in the Black community, seeking professional help to heal from past traumas and coping with undiagnosed Bipolar disorder. For the past five years, Rae has provided a positive outlet for those who may have been facing similar problems.
Though the series is ending, Insecure leaves behind a legacy dedicated to Black culture while addressing real-life problems.
"(Rae) knew who she was. And she knew what she was going to be able to do, and she stuck with it," Clark said. "I think in that way, it has changed the playing field, it has shown content creators that there isn't one way to be."