Multi-platinum-selling rap legend Snoop Dogg announced that he has become the owner of the legendary hip-hop label, Death Row Records.
On Wednesday, Feb. 9, he made the announcement via a statement, saying that he was thrilled to acquire the label that launched his musical career. The news came just four days before his upcoming performance at the Super Bowl Halftime Show at SoFi Stadium in Inglewood, Calif., alongside Dr. Dre, Eminem, Mary J. Blige, and Kendrick Lamar.
"I am thrilled and appreciative of the opportunity to acquire the iconic and culturally significant Death Row Records brand, which has immense untapped future value," he said. "It feels good to have ownership of the label I was part of at the beginning of my career and as one of the founding members."
He added that obtaining ownership of Death Row meant a lot to him, and he's looking forward to creating new beginnings for the label. He purchased it from MNRK Music Group, which is managed by the leading global investment company, Blackstone.
"This is an extremely meaningful moment for me. I would like to personally thank the teams at Blackstone, MNRK, and especially David Kestnbaum, who worked collaboratively with me over several months to make this exciting homecoming a reality. I'm looking forward to building the next chapter of Death Row Records."
Death Row Records filed for bankruptcy in 2006 and was purchased by WIDEawake Entertainment at an auction three years later, in 2009. However, it reportedly changed hands over the years, eventually landing at MNRK and Blackstone.
Kestnbaum, the Senior Managing Director at Blackstone, said the company wishes Snoop the best with his new business endeavor.
"We are excited to put the Death Row Records brand back in the hands of a legend like Snoop Dogg. We wish him success in the years ahead as the brand moves forward under his leadership and vision."
MNRK Music Group's President & CEO, Chris Taylor, also expressed his excitement for the 50-year-old rapper.
"Snoop is clearly the executive to take Death Row into its next 30 years. MNRK has been honored to oversee this legendary brand over the last decade and enjoyed introducing it to millions of new fans in 2021 through our award-winning 30th-anniversary marketing campaign."
Born Cordozar Calvin Broadus, the Long Beach, Calif. native debuted his first studio album, Doggystyle, in 1993 on Death Row Records. It was founded a year prior, in 1992, by Dr. Dre, Suge Knight, The D.O.C., and music executive Dick Griffey. Worth mentioning is that in 1995, one of the undisputed rap kings, Tupac, became Snoop's labelmate. However, in 1998, he walked away to join New Orleans' hip-hop mogul Master P's label, No Limit Records. Since then, he has bounced around to different record companies, but he has morphed into a savvy business owner, actor, media personality, and more.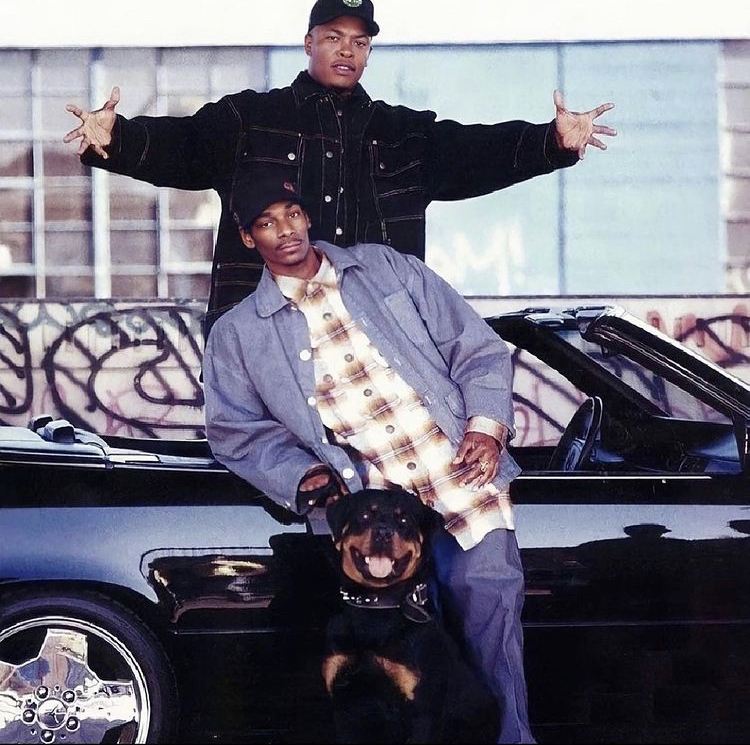 Despite Snoop's success, he openly said he should run Death Row Records.
"I think all of Death Row should be in my hands," he said on the Million Dollaz Worth of Game podcast in November 2021. "I should be running that shit…Death Row means more to me because I helped create that. I think they should give me that and let me run that shit with the merchandise out, with the music all over the world."
At the time, he had recently become an executive creative and strategic consultant at Def Jam Records.
"A little birdie told me it may fly my way, and if it do, you'll get everything that I told you," he said. "If I can get Def Jam poppin', what could I do with Death Row? Just imagine that."
That year, he also signed a deal with Sandbox, a blockchain gaming project.
Snoop's net worth is reportedly $150 million.