Tyler Perry was involved in a car accident Wednesday night that left his Bentley SUV and another car seriously damaged. 
According to People magazine, a source close to Perry said, "Tyler is absolutely fine, as is the other driver," while detailing the moments that led to the crash in Los Angeles. 
"The other driver cut across three lanes of traffic, right across Tyler's path, and unfortunately, his car hit her driver's side."
The collision occurred shortly after the Why Did I Get Married director, 52, left the airport in Burbank, California, according to TMZ.
The female driver who was driving a Honda Accord veered across three lanes of traffic into Perry's path, causing him to smash into the driver's side of the vehicle. The woman confessed to causing the accident, and thankfully, both parties did not sustain any injuries.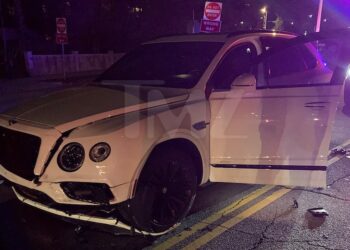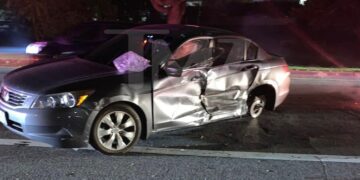 As Sis2Sis previously reported, Perry posted a video on his Instagram account, planning to bring back the famous Madea character for Netflix's upcoming 2022 film, A Madea Homecoming.
View this post on Instagram
"Hey, guess what's happening? Madea's coming to Netflix," he said in the video clip while slipping in and out of Madea's voice. 
"We need to laugh, man. Too much is going on in the country," Perry continued, explaining why he decided to bring the character out of retirement two years after the last movie, A Madea Family Funeral, premiered.
"We need to laugh, so I was done, but she's coming back. Madea on Netflix. I can't wait."
The Louisiana native introduced Mabel "Madea" Simmons in 1999 with a series of live plays that sold out theaters across the country. After Madea became a household name, Perry expanded the character by writing, directing, and producing movies for the big screen, including Diary of a Mad Black Woman, Madea's Family Reunion, Madea Goes to Jail, Madea's Family Funeral, and more.