Former reality TV star Tami Roman recently admitted to sabotaging her replacement after quitting Morgan Stanley to join Basketball Wives.
Tami made the confession in a comment section of The Shade Room post about "co-workers shutting down company systems after being fired."
In the post, she shared details about the time she was forced to quit her Morgan Stanley job as the company gave her an ultimatum: continue working for them or become a reality star.
"The finance firm I worked for told me I couldn't continue to do BBW & work for them, so the day before season 3 aired, I quit," she recalled.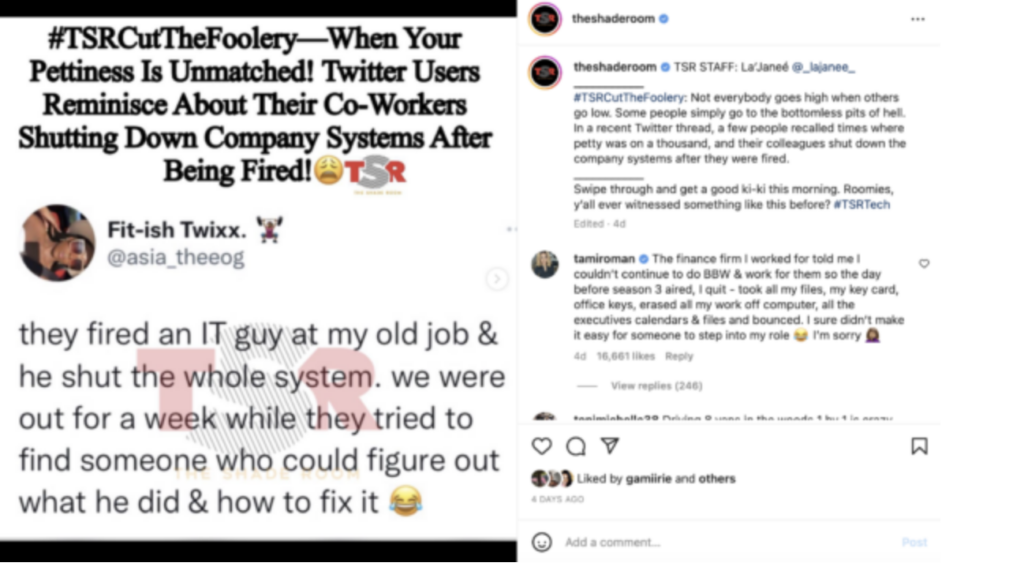 She continued, saying that she made it difficult for her replacement to do her job, including deleting all the company files. She also took the office keys, erased all her work on the computer, and even removed the "executive's files" before exiting.
"[I] took all my files, my key card, office keys, erased all my work off the computer, all the executive's calendars & files and bounced," she explained. "I sure didn't make it easy for someone to step into my role (laughing emoji). I'm sorry."
Tami reportedly worked for Morgan Stanley due to an acting job that fell through. She previously mentioned that she was set to star in Wifey, a comedy executive produced by Queen Latifah and Shakim Compere. She moved to New Jersey, where the show was being shot, for the role. but things didn't pan out. The series was canceled and Tami ended up without a job.
Eventually, she auditioned for the first season of Basketball Wives and became a cast member for eight straight seasons. As of late, she's been starring in her new BET drama Haus of Vicious. The drama, directed by Kim Fields of Living Single fame, reportedly follows a fashion designer navigating the New York City fashion scene.