Tennis star Sloane Stephens married fiancé and soccer player Jozy Altidore on Jan. 1 at the St. Regis Bal Harbour in Miami Beach, Florida.
"I really liked the symbolism of starting a new year completely fresh with a new beginning—plus I fly to Australia to start my season soon, so this is what needed to happen," Stephens told Vogue about their wedding day.
"The date will make our anniversary easy to remember!" Altidore added, jokingly. "Since we both grew up in South Florida, Miami was the perfect place to bring our families together, and January is the best time of year to be there."
Stephens, 28, wore a custom beaded Galia Lahav gown with a Maria Elena headpiece and Peter Marco diamonds. The altar was covered with mirrors as she walked down the aisle, capturing her from every angle as the couple exchanged vows and said, "I do" as husband and wife, People magazine reported.
View this post on Instagram
The ceremony and floral arrangements were designed by Cerka Creative, with photographer Stanley Babb of Stanlo Photography and videographer Bridges Cinema, encapsulating every moment of the event. 
Guests who attended the wedding were required to be fully vaccinated, self-test at home using Lucira PCR tests, and test on the day of the event. The newly-married couple and attendees enjoyed the reception with music provided by a DJ from Rock With U and food catered by St. Regis, who also crafted the wedding cake.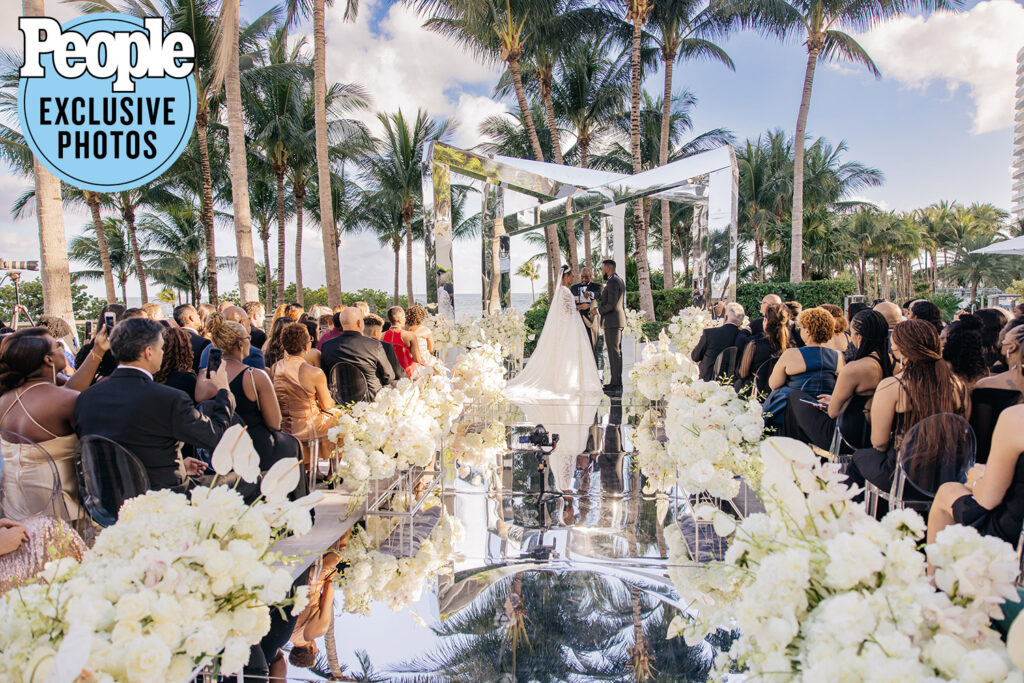 During the festivities, the couple created a specific space to honor family members who could not attend, including Stephen's grandparents, who died from COVID-19 in early 2021. 
The bride and groom's classic stationery was designed by Zola, which also hosted the couple's website and registry.
 "The ceremony was more emotional than I could've imagined," the groom said. "I thought I was prepared, but I was completely blown away by the feeling of love. Seeing my bride walk down the aisle, surrounded by our families, is a feeling I'll never forget."
Stephens and Altidore have known each other since they were kids but started dating in 2019. While planning their wedding together, the couple faced "all of the variables out of our control," they told People magazine. 
"I empathize with all the COVID couples out there who have had to make the tough calls and be flexible with the ever-changing pandemic," said Stephens. "We've all had to be super flexible, and I appreciate how accommodating our loved ones have been in making sure we have as safe and special a day as possible." 
Altidore said the outcome was more than worth it, despite the many hurdles they've had to endure during the event-planning process.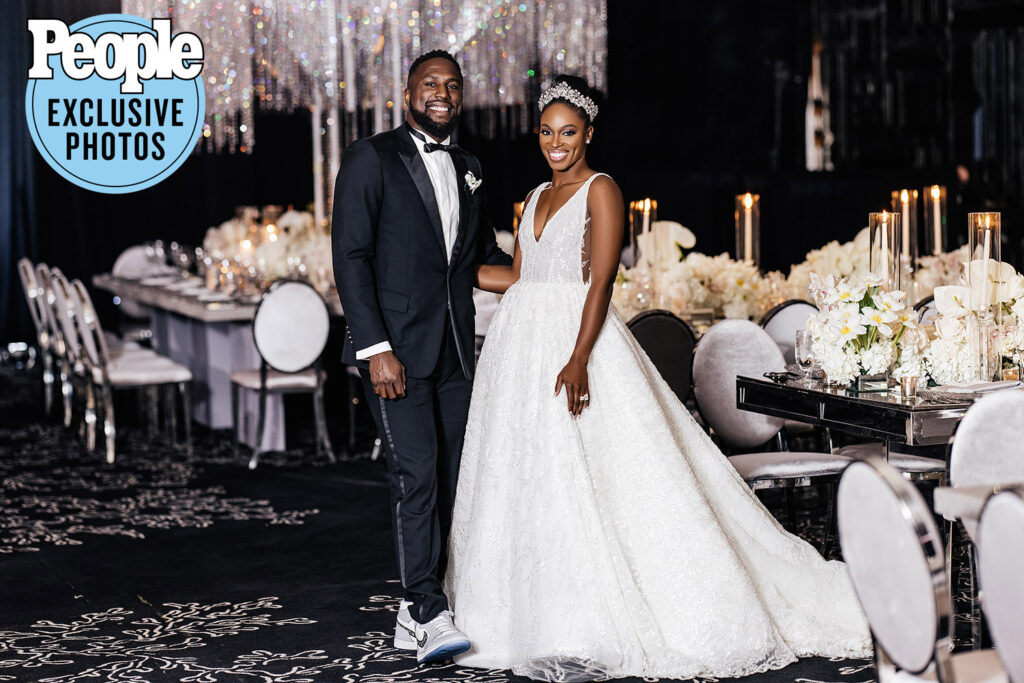 "I've loved reflecting on all of the moments that culminated to this day and how we've arrived at this life-changing moment. It's been so nostalgic to go down memory lane and revisit all the moments that brought us to this time in our lives. It's made me fall in love with Sloane all over again," he said.
When asked what they're most looking forward to as a married couple, Altidore said "just being with my best friend every day. What's better than that?"
And Stephens says she feels "the same way."
"We both have incredible crazy jobs and lives, and knowing that through it all, we have each other as our constant and true home base is such a comforting feeling," Stephens gushed.
"She has such a big heart and has empathy for everyone," Altidore said, adding, "She amazes me every single day."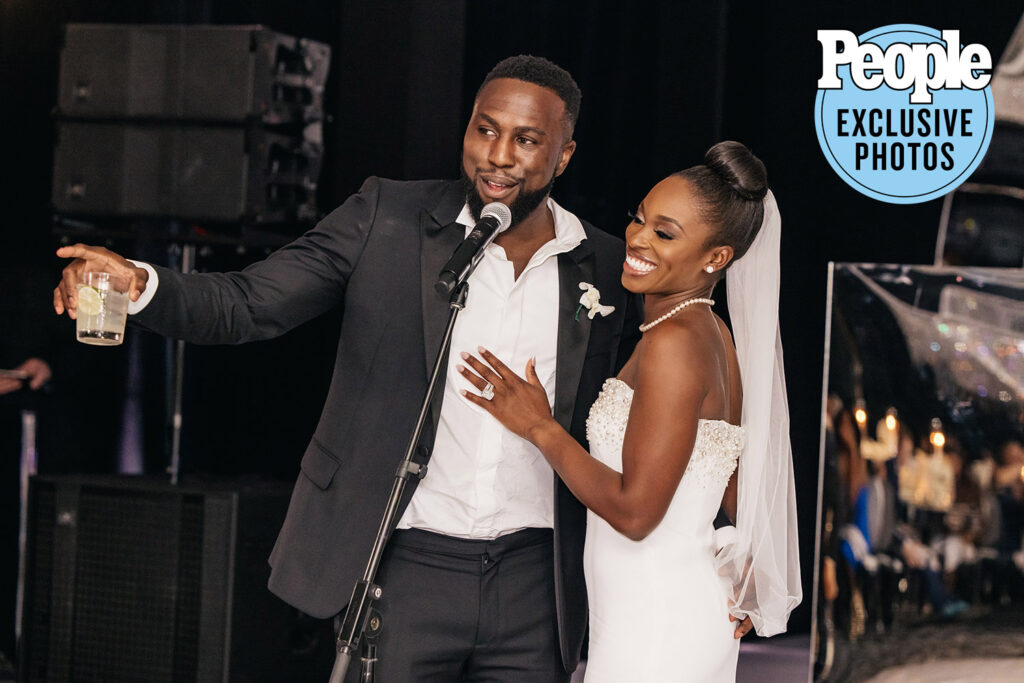 Aside from marrying the love of her life, Stephens is an accomplished tennis player on the quart. She won the 2017 US Open and was a finalist in the 2018 French Open, a semifinalist at the 2013 Australian Open, and a quarterfinalist at Wimbledon in 2013, ESPN reported. 
Altidore has been with Toronto FC of Major League Soccer since 2015 and previously played with several teams including, the New York Red Bulls (2006-08), Spain's Villarreal, England's Hull, and Sunderland.