Trailblazing sports icon Serena Williams has announced that she's officially bidding farewell to tennis, saying, "it's the hardest thing" that she "could ever imagine."
In the latest issue of Vogue, Serena–a 23-time Grand Slam winner and four-time Olympic gold medalist–announced that she would be retiring from the sport after the 2022 U.S. Open in August. However, she admitted that she's not fond of the word "retire" and chooses to call it an "evolution."
"I have never liked the word retirement. It doesn't feel like a modern word to me. I've been thinking of this as a transition," she said in the personal essay about her farewell. "Maybe the best word to describe what I'm up to is evolution….I've been reluctant to admit to myself or anyone else that I have to move on from playing tennis…It's like, it's not real until you say it out loud. It comes up, I get an uncomfortable lump in my throat, and I start to cry. The only person I've really gone there with is my therapist!…It's the hardest thing that I could ever imagine."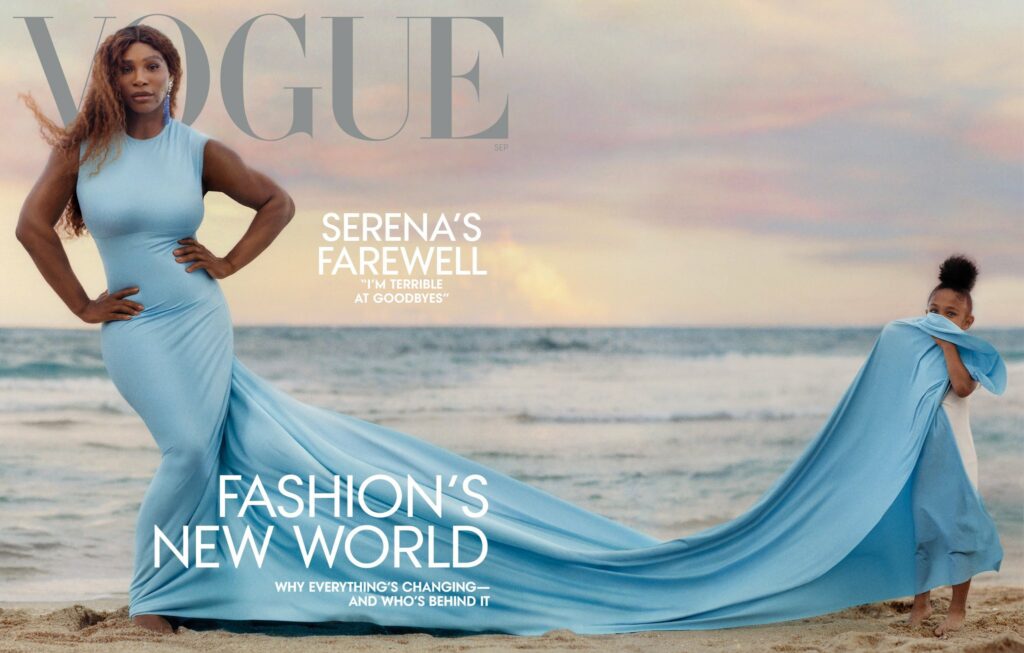 Serena added that she would be doing so to focus on growing her family, which currently consists of herself, her husband, businessman Alexis Ohanian, and their four-year-old daughter, Alexis Olympia Ohanian Jr. The tennis icon will also be taking the time away from her beloved sport to focus on her venture capital company, Serena Ventures, which she launched in 2019.
"I'm here to tell you that I'm evolving away from tennis toward other things that are important to me. A few years ago, I quietly started Serena Ventures, a venture capital firm. Soon after that, I started a family. I want to grow that family."
Serena's forthcoming game is set to mark the last of her 35-year career, but although she'd love to say farewell with a huge win, she doesn't feel it's necessary.
"Unfortunately, I wasn't ready to win Wimbledon this year. And I don't know if I will be ready to win New York. But I'm going to try," the 40-year-old said. "But I'm not looking for some ceremonial, final on-court moment. I'm terrible at goodbyes, the world's worst. But please know that I am more grateful for you than I can ever express in words. You have carried me to so many wins and so many trophies. I'm going to miss that version of me, that girl who played tennis. And I'm going to miss you."
Serena's accomplishments as a tennis star is well beyond comprehension, as she's not only made great strides in the sport but she's also become a pop culture icon alongside her sister over the years. They both turned pro in 1995 and 1994, respectively, and have been breaking ground for Black women tennis players since then.
Serena reportedly made her U.S. Open debut in 1998.