Madame Tussauds Wax Museum in Berlin updated their statue of mogul Rihanna to a more festive holiday look, and the tribute to the "Where Have You Been" singer had the internet wondering who exactly was the representation in the statue. 
Last week, the museum unveiled the wax figure dubbed the "Christmas VIP" look of the singer clad in red velvet lingerie, white lacy thigh-high stockings and a Santa hat. 
​​Once the statue's image hit the internet, it was a wrap. Fans and stans alike aired their grievances and jokes.
Okay so move that shit aside so we can see Rihanna's wax figure 🙄 https://t.co/e7N1pf9JyL

— viviane (@Viv_Scully) December 16, 2021
Melt that wax figure bruh that sure ain't Rihanna 👀😬😳🤣 pic.twitter.com/BwHkxFoY0x

— THEE Kemah Zinnah (@KemahZinnah) December 16, 2021
​​
Imagine thinking you can just tan up an old Lily Allen wax figure and pass it off as Rihanna now… the audacity. pic.twitter.com/3ZlatyCoqJ

— DuGMcFug (@Dug_McFarlane) December 22, 2021
Berlin is dead ass wrong for that wax figure of Rihanna pic.twitter.com/HgrCIYEJqr

— kev. (@itsKeveaux) December 18, 2021
Ayo why they do Rihanna wax figure like that 😅🤣

— Smitty (@ItsKielnotKyle) December 20, 2021
It's not clear if the artist in Berlin was high or drunk, but what is known is some locations hit the nail on the head with their interpretation of Rihanna.
In 2013, Madame Tussauds Wax Museum in New York unveiled a spot-on replica of Rihanna.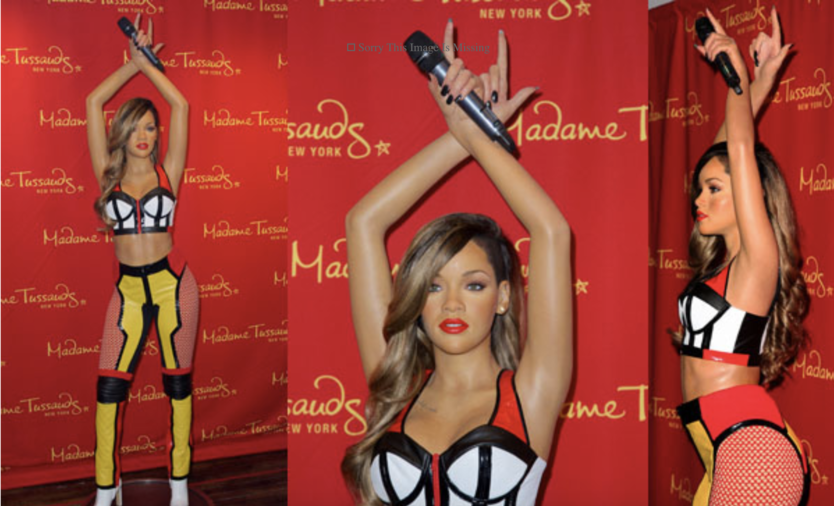 The museum in Berlin hasn't commented on the debacle.