Comedian Deon Cole is in mourning after his team shared some devastating news on social media. 
On Thursday, the 49-year-old Black-ish co-star's team announced on Instagram that his mother, Charleen Cole, had passed away last week.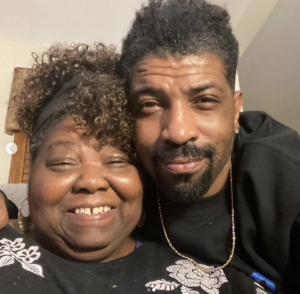 "It's with very heavy hearts. We let you know of the passing of Deon Cole's beloved mother, Charleen Cole, on Friday, September 10th. Deon isn't in a position to return calls or messages right now but wants you all to know that he appreciates all of your love, light, and support, and thanks you for your continued thoughts and prayers for him and his family."
View this post on Instagram
Cole, who has been in the comedy game for more than two decades, said his mom was his inspiration.
"Charlene Cole is funny as hell. She's funny, smart and determined. She went through a lot to get me here, so it's my job now to make sure she gets anything she wants," the Barbershop actor said in a 2019 interview on Larry King Now. 
His team thanked fans for all their support but expressed that the comedian wasn't "in a position to return calls or messages right now."
Our prayers go out to the entertainer and his family.